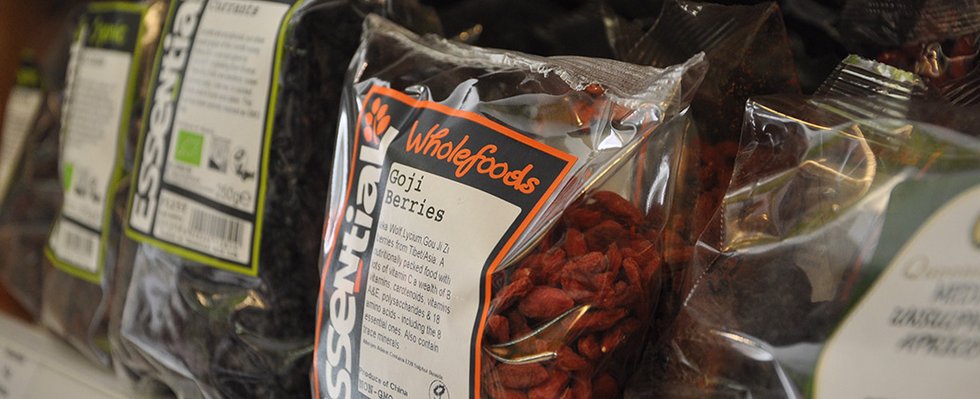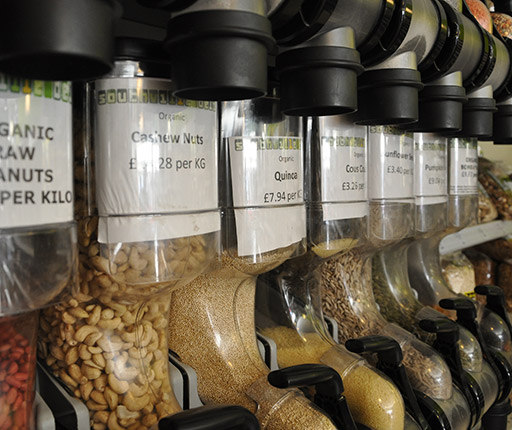 Wholefoods and speciality diets
We recognise people's concern for what they eat and we pride ourselves on our range of wholefoods.
We have a comprehensive range of organic prepacked beans, grains, pulses & dried fruits. Plus a large selection of "essentials" including organic breakfast cereals, organic milk, organic free range eggs & convenience foods. And while we try to maintain as large an organic range as possible we do sometimes stray down the path of the unusual or the exotic!
If you have special dietary requirements - gluten-free, wheat-free, coeliac or lactose-intolerant we have a range of products that cater especially for you.
Why not browse our deli counter to choose from our selection of fabulous olives and roasted red peppers, not to mention our range of award winning local cheeses.
If you can't find what you're looking for just ask. We'll be happy to point you in the right direction.