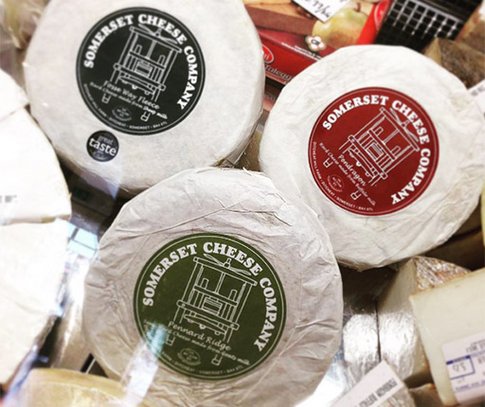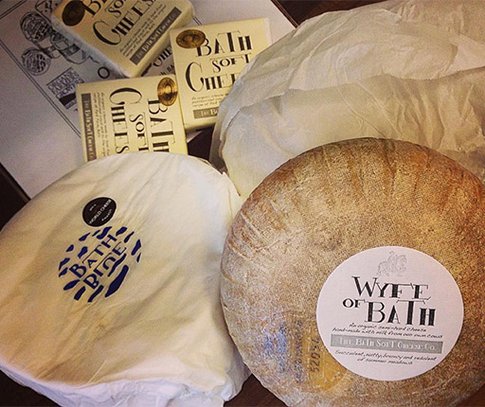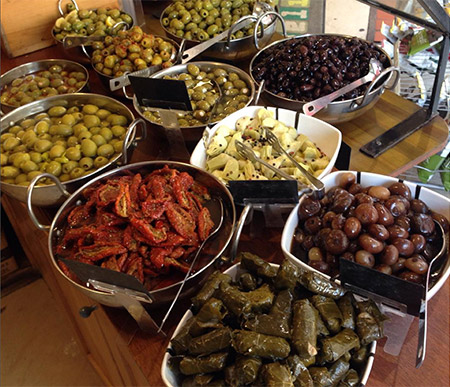 Local Cheeses and Deli Counter
Award-winning local and carefully selected European cheeses
The lush green hills that surround Bristol are home to some excellent cheese producers. We stock a range of cheeses made in Somerset, including Somerset Camembert & Somerset Brie from Lubborn Creamery, and Organic cheddars from Alvis Brothers, plus Wyfe of Bath.
If you're looking for a local Goats or Sheep cheeses then try our range from award winning Somerset Cheese Co – Pennard Vale, a hard goats cheese in a cheddar style. Pendragon, made from Buffalo milk, or Fosseway fleece, a good tangy sheeps cheese.
Looking north to Gloucestershire, we are delighted to be stockists of Stinking Bishop, which gains its distinctive smell from repeated washing of its rind with Perry. Hereford Hop, made close to the Herefordshire border has quickly become a best seller for us with its dried hop coating imparting a citrus, buttery flavour to the cheese – perfect with a glass of local ale to compliment the hoppy flavour.
From further afield, our counter holds some interesting continental cheeses including Vacherin Mont D'Or (Oct-Feb), from the Swiss-French mountain borders. It has a slight tannin taste from its pine bark wrapping, and is delicious with crusty bread.
Nestling amidst the authentic Spanish Manchego you are likely to find Comte, with its nutty caramelised flavours along with the slightly sweet & buttery tasting Morbier, with distinctive dark vein streaking through the middle. You'll also find Reblochon and... well - you get the idea.
Can't make up your mind? We're happy to give you a taster if you're not sure what you want.
Delicious deli counter
We make our own delicious Houmous, and prepare and dress most of our range of olives in our own kitchen. Combine them with your pick from our well-stocked deli counter with sun-dried tomatoes, roasted peppers, stuffed vine leaves and artichoke hearts. We also stock Jacobs Falafels, another local success story that we've been delighted to support.
We have a fine range of cured meats including Milano and Napoli Salamis, Pastrami, Saucisson Sec and an Italian style herbed ham.

Together with some Herberts Bakery breads, you have the perfect ingredients to take home for a delicious "grazing lunch" or supper.