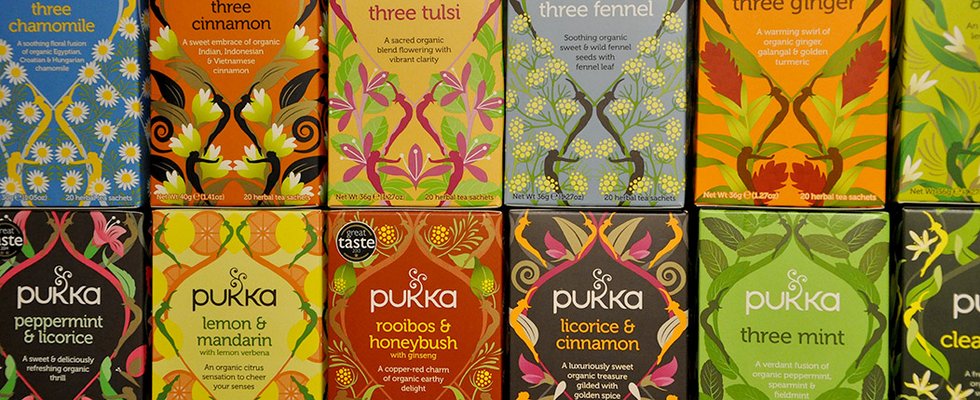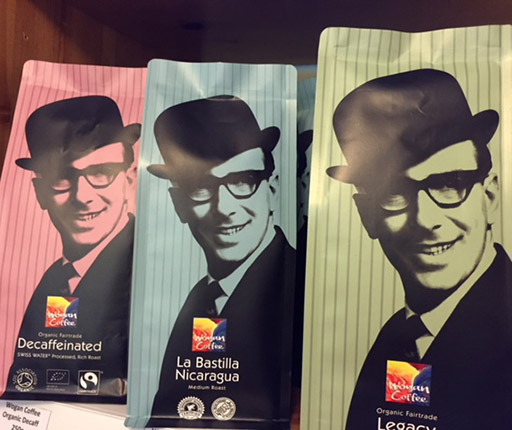 Freshly roasted coffees including organic and fairly traded
With the emphasis firmly on fairtrade, we stock ground coffee from both Percol & Equal Exchange – and work very closely with long established Bristol coffee merchants Wogan Coffee to stock an impressive range of beans, ranging from Java to Kenya Peaberry & Costa Rican. We use Wogans fairtrade organic Sumatra beans in our espresso machine, which are also available as Swiss water Decaf if caffeine isn't your thing.
We have an extensive selection of coffee substitutes if you're looking for a replacement to your standard coffee hit!
Everything stops for tea
Another of our strong points is the huge variety of teas we stock - an enviable range of green & Mate teas. Chai, herbal, fruit & spiced teas from Pukka, Clipper, Dragonfly and more.
Whether its something to keep you going, lift you up, aid digestion, calm you down or something caffeine free to help you sleep, we can help.