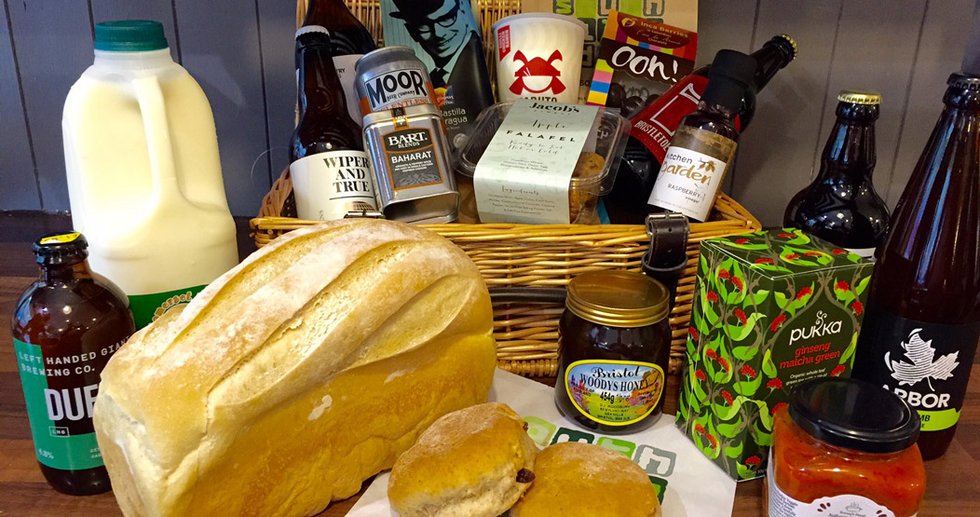 Bristol & its surrounds are blessed with many good quality food producers – some long established, & others part of a new wave of producers passionately reviving old skills and producing some fantastic products.
Whether it's a product for everyday or a special present, our locally sourced range will delight:
Guilberts Chocolates – Handmade in the oldest part of the city, for over 100 years
Ooh! Chocolata – A fantastic range of affordable chocolate bars & goodies
Local beers – brewed at a range of small breweries across the city.
Somerset Cider Brandy - Produced on the Somerset levels. Somerset Cider are part of the slow food movement.
We have many, many more local lines, certainly enough to fill a shopping basket!
We try wherever we can to support the local economy. Where goods are not locally produced they are often bought via a Bristol supplier. In addition, almost all sundries, equipment & services that the business buys are sourced within the city too. That's OUR local shopping!
We say "Be about Bristol!"