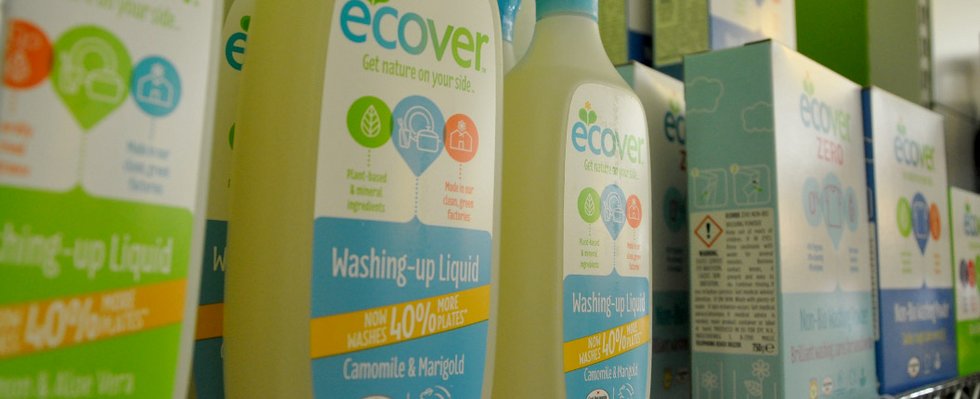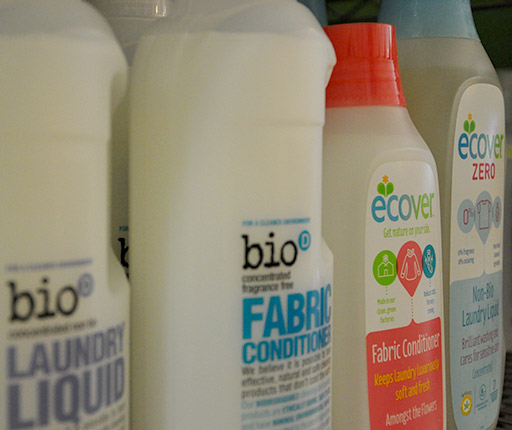 Cleaning products for people 
who care about the environment
As well as a comprehensive range of both Bio-D & Ecover products we have a large range of environmentally friendly home cleaning products, including Vegan products, biodegradable bin liners, baking products and a good quality recycled paper toilet tissue.
Ecover and Bio-D refills
In addition we provide Ecover refills of laundry liquid, liquid hand soap, washing up liquid & fabric softener. Bio-D Laundry Liquid and washing up liquid refills are also available. We are happy to refill any brand of detergent bottle, as long as the cap is easily removeable - cutting down on plastic waste is our aim!
Babycare
Also instore, Beaming Baby biodegradable nappy sacks and nappies which are fully biodegradeable and contain 30% less chemicals than a standard nappy!