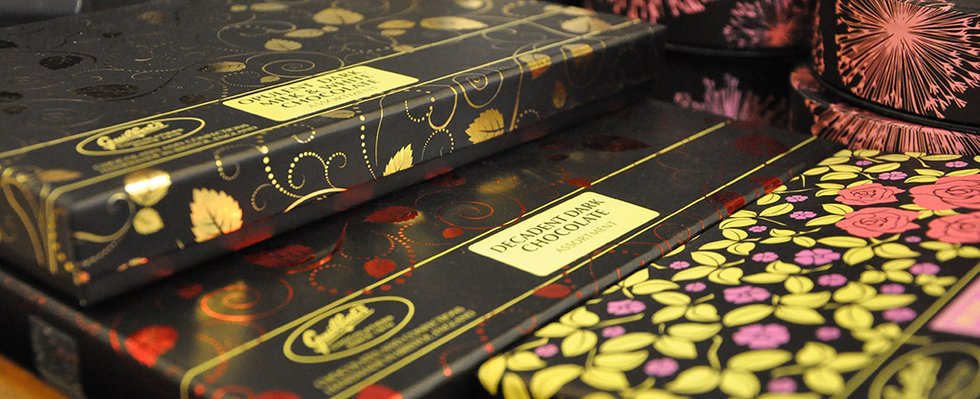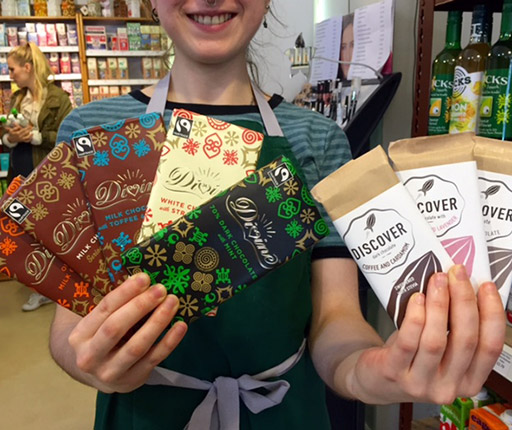 Local, Organic and Fair Trade Chocolates
"Everything in moderation", well we try: but with such a great range of chocolate here that is made in the Bristol area - it's sometimes difficult!
Ooh! Chocolata was founded in 2012 by Ruth & Ian, who make chocolate on the edge of the city. We've supported them from day one as their range of "everyday" bars is competitively priced & good quality.
Guilberts Chocolates was founded in Bristol well over a hundred years ago, and is still making fine chocolates by hand by a small team in the heart of the old city. Their beautifully packaged range includes Champagne Truffles, stem ginger in chocolate as well as a range of beautiful range of selection boxes & tins. They're a unique Bristol gift.
In between you will find we have a comprehensive range of fairtrade & organic bars. Sugar free chocolate bars & bars for those needing to avoid lactose too!