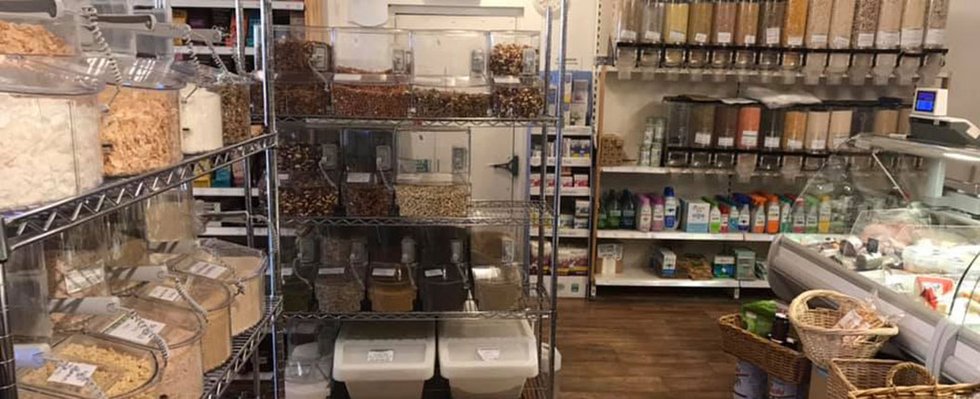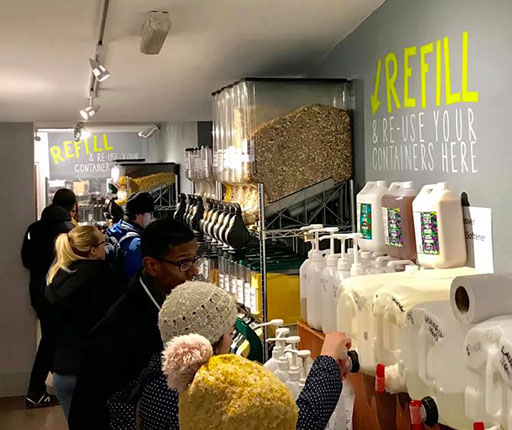 We're proud to say that we have been offering a plastic free shopping alternative for customers trying to make the switch, since 2009.
As public awareness of the environmental impact of plastic has increased, so we have been able to increase & improve our range of goods for sale this way. And now both our stores boast a range of store cupboard staples to serve into your own containers.
We have a range of Ecover & Bio-D household products to refill, and a lovely big range of Faith in Nature bodycare products.
We are more than happy to refill containers & bottles that originally contained another brand – reuse is the word!
Forgot your containers?
Forgot to bring your containers with you? Don't worry, we have recycled (and recyclable!) paper bags that you can use for dry goods.